Testimonials
We strive everyday, in every way, to put our customers first, and it shows. Here's what some of our customers have said about our products and services.
Trouble free, quality services delivered on time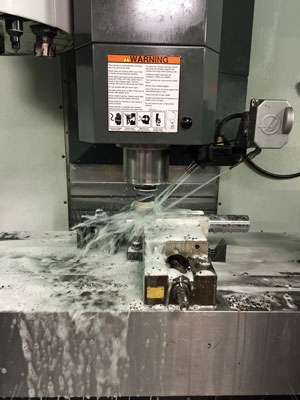 "We are a major aerospace company in Texas with sister companies throughout the US and Mexico.
"In the past 25 years we have used Cen-Tex Tools, Inc. to fabricate a wide variety of machined parts to be used to build brand new machinery, repair existing machinery and to build tools and fixtures used on the production floor.  We have built entire CNC machines and a production manufacturing system using parts that were fabricated by Cen-Tex Tools, Inc.
"The materials used ranged from mild steels, tool steels, aluminum, brass and various plastics. The sizes of parts also varied widely from a .100 of an inch up to 20+ feet in length. Finishes used on these parts ranged from painting, anodizing, black oxide, nickel and various chrome applications.
"Tolerances of these parts also ranged from half a thousand upward.
"Cen-Tex Tools, Inc. under the management of Larry McCage, always provided top notch machined parts adhering to the part specifications and drawings.
"The interest of the Customer always kept first and foremost in clearing up occasional drafting problems.
"Parts were delivered on the agreed time and when asked, expedited delivery was provided.
"We recommend using this Machine Shop to anybody who desires trouble free, quality services delivered on time."
Laszlo Ferenczi
Design Engineer
Smooth and professional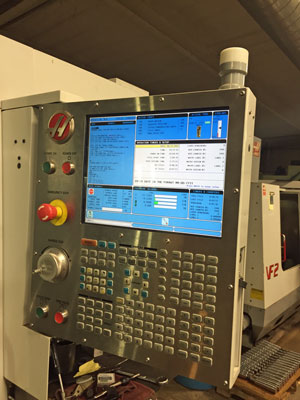 I just cannot get it out of my head how "VERY IMPRESSED" I was when I saw these rollers come in.
Packaging was EXCELLENT! The crate was perfect.
The workmanship was EXCELLENT! Very beautiful radius - just really overall outstanding.
Then they brought me the invoices with the cert package.........Paperwork was SUPERB as well !!!!!!!!
I've been in the spring business industry for years. It's a rare thing to actually see a Perfect Purchase. From the time of sending the RFQ, getting great customer service, sending the PO#, receiving perfect parts in a perfect box, then getting perfect documentation, such a smooth and professional transaction.
May all sound corny, but please let your employees know they impressed the h*** out of me and my guys here at Suhm Heathrow.
Very Sincerely, Thank you all !!!
Luis Espinoza
Plant Manager
Suhm Spring Works, Inc.